On this Page
Completing your renewal application
All practising certificates issued in Victoria expire on 30 June each year. You must apply to renew your certificate if you want to continue to practise law after this date. This includes lawyers who received their first practising certificate any time before 30 June. Follow the steps below to ensure you can continue to practise.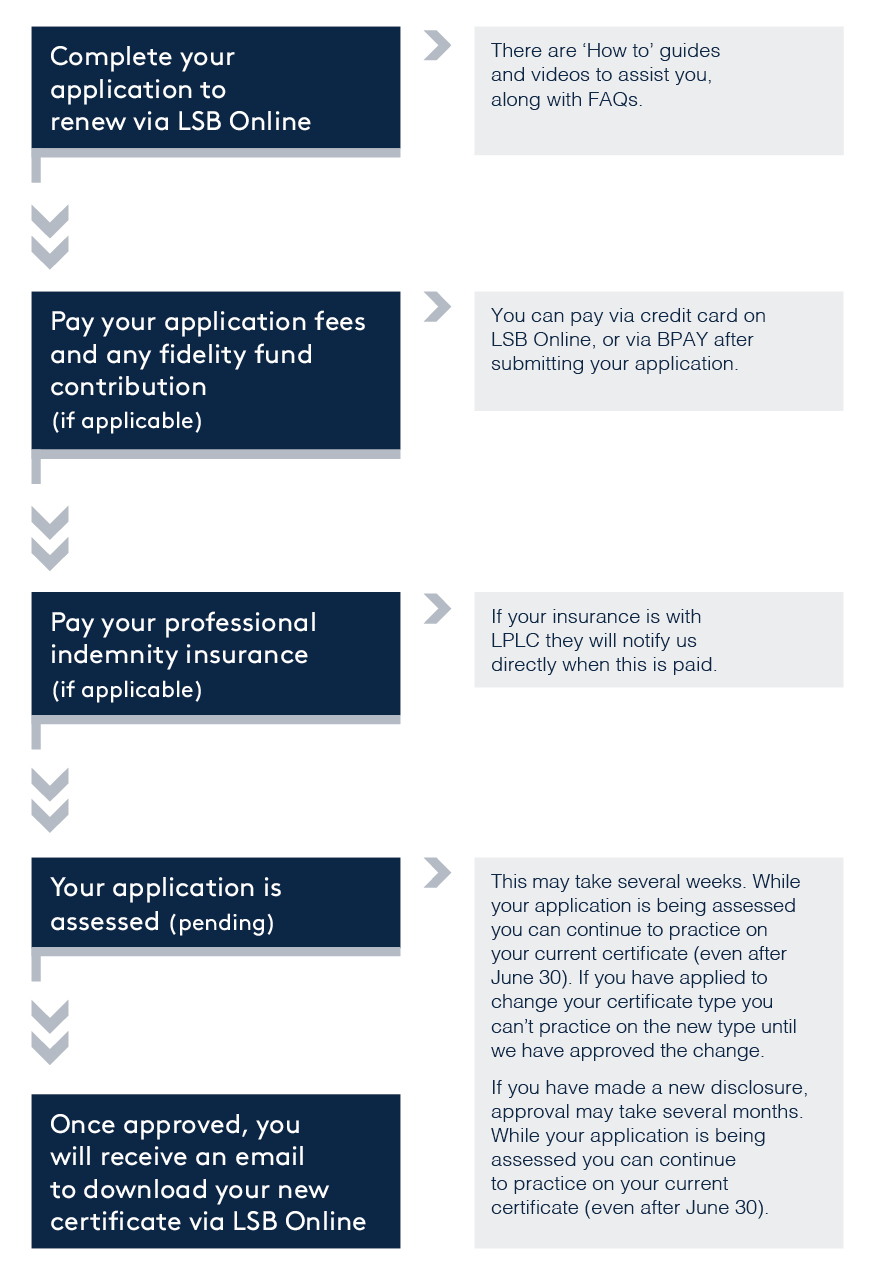 Important dates to remember
Late March to 30 June: Main application period. Applications made between these dates do not attract a late lodgement surcharge.
Midnight 1 July: All practising certificates issued in the past financial year expire. This includes those issued in the past few weeks. If your certificate is not renewed by this date, you will not have a current practising certificate, and you are not entitled to practise law.
1 July to 30 September: Applications made during this time period attract a 200% late lodgement surcharge to the practising certificate fee. We may also ask you to provide us with further information about whether you have practised since 30 June (without a current practising certificate).
---
Checklist
Have you:
✔ Submitted an application to renew your practising certificate
✔ Paid your practising certificate fee
✔ Paid your Fidelity Fund contribution, if required
✔ Paid your professional indemnity insurance, if required
Help renewing
We have created a number of frequently asked questions and step-by-step user guides to help you renew. Visit our LSB Online resources for more information.